Sakurai's participation of FESPA 2015 Cologne, Germany

We are pleased to inform you about our participation of Fespa 2015 (Cologne May 18th – 22nd 2015) http://2015.fespa.com/en/
As at the last Fespa exhibition we will co-share a booth with Natgraph Ltd from UK the well-known manufacturer of high specification dryers and screen auxiliary equipment.
Sakurai booth no. : Hall 8 Stand B10a
Exhibit 1 : Sakurai Servo Drive Cylinder Screen Press Model : MS-80SD
Max. sheet size 800 x 500 mm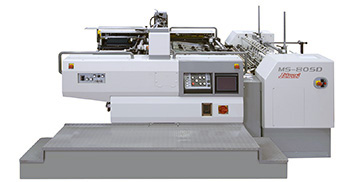 With the following optional items :

-Techniclean roller unit
-Ultra-sonic double sheet detector
-Ionized air blower device, FLT-02
-Anti-static bars (x 2)
-Air blow down sheet feed device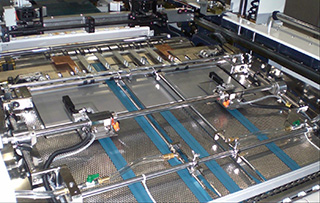 With CCD camera alignment system
After adjust the sheet position with traditional mechanical register system, read printed alignment marks on sheets by CDD camera, then fine-register with center vacuum table.
With mechanical and CCD camera register systems, production can be faster than flat bed printing press in the market.
The above press will be running with a Natgraph Combination Dryer (HOT + UV + AC) and Stacker for live demonstration.
Exhibit 2 : Sakurai Stop Motion Cylinder Screen Press Model : MS102AII
Max. sheet size : 1,050 x 750 mm, Max. speed 4,000 s/h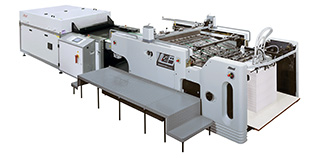 With the following optional items :

-Dripless squeegee
-Palette feeder
-Anti-static bars (x2)
-Mech. Double sheet detector
-Motorized squeegee pressure control
The above press is connected to the Natgraph UV dryer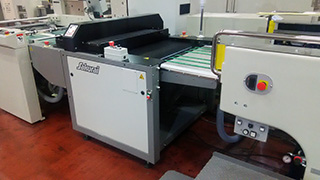 At the entrance of the Natgraph UV dryer, we will fit The LED-UV drying system to Show LED-UV Screen Printing demonstration.
We will also show the presentation movie of our latest model, MSDR60 direct servo drive roll to roll cylinder screen printing line there.
We all are looking forward to welcoming you at the Sakurai / Natgraph booth.