Gifu Factory
1

3D CAD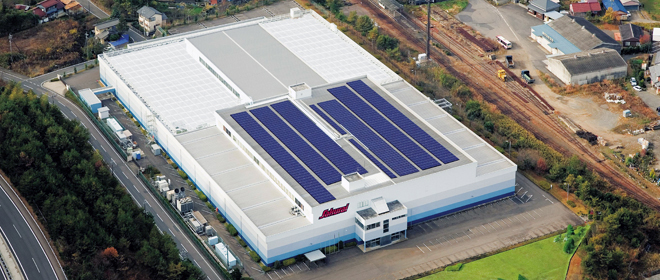 3 Dimensional Computer CAD systems have been given for all Sakurai designers. This makes possible for designers to simulate the machine and all functions on screen so that they can prognosticate possible trouble or malfunction before making the real machine. Therefore, speed of our develop-ment of new products is accelerated.
2

3D measuring machine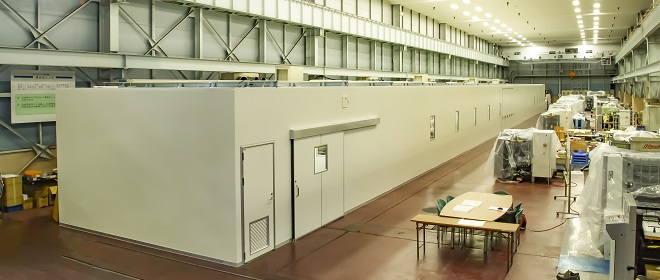 The super-large three-dimensional measurement machine (Length:3m side:2m height:2m) of Germany Carl Zeiss company has been introduced to the factory It is put in the measurement machine under the condition that frame, which is the basic part of the printing machine, is put up on the bed in a left-right set, and it can be measured by the introduction of this measurement machine. This machine is able to measure the diameter of the frame holes for plate/blanket and impression cylinder shafts, and their distance, which are difficult to measure by the conventional measuring tools. The measure-ment of the center point of plate, blanket and impression cylinders is done, and the central location of each cylinder can be done in the micron unit.
3

Machining Center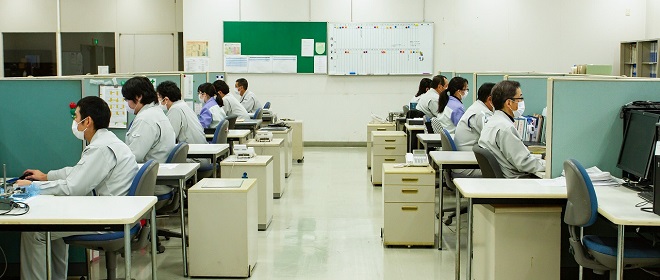 The frames and beds of each press are precisely machined and processed by a FMS line which operates unmanned 24-hours a day. Smaller parts are processed by computer-controlled precision machine tool. All processes produce the tightest tolerances and the most accurate presses.
4

Production line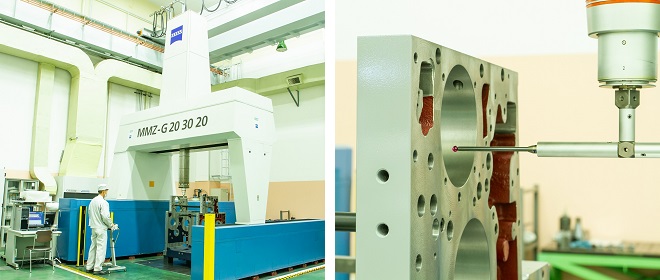 Offset printing press of each printing unit is assembling on the moving conveyor with the time, which is settled.It is supplied auto-matically by automated guided vehicle in compliance with demands from each unit of command. On the conveyor unit is moved to next station by settled time. Two conveyor lines with 15 stations each are on the asse-mbly yard.
5

Finale print test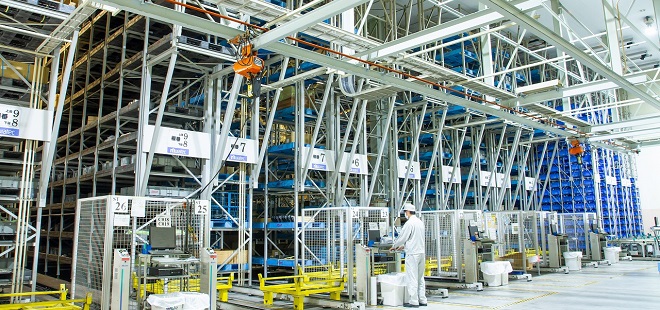 All printing units are docked together to create the finished press. The completed press is then put through a strict sequence of quality control inspections and a print test. When the quality control inspector certifies the press, it is then ready for packing and shipment to its final destination.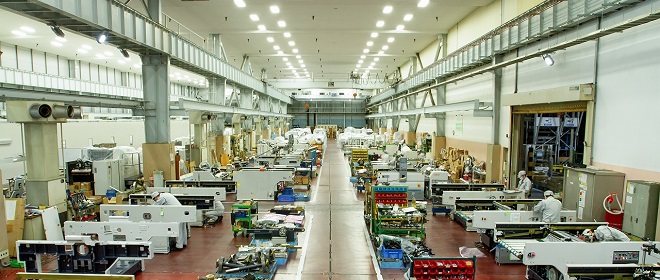 Gifu Factory