Gifu Factory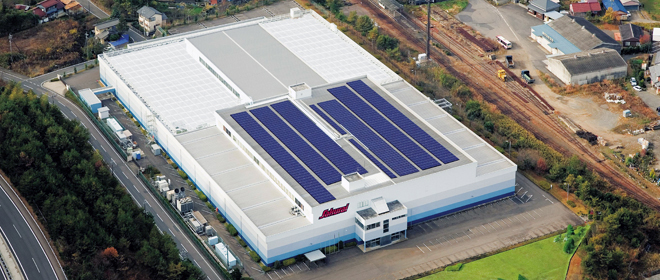 We have been working on the development of new technologies and products that our customers demand with the technological capabilities and trust that we have cultivated over 70 years since our founding. By constructing and operating a production system and system for improving accuracy and quality, we will practice "reliable manufacturing" that promises the profits of our customers.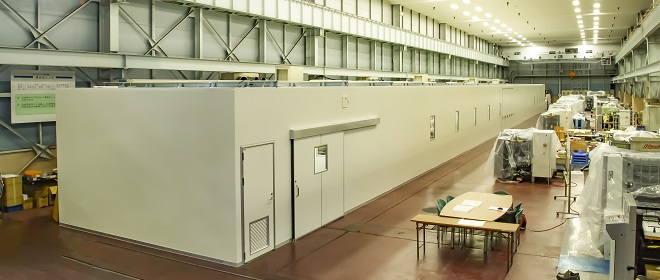 Clean Room
Sakurai Graphic Systems not only designs and develops printing machines, but also manufactures products for industrial use associated with the contract manufacturing business at its own factory where a clean room is laid.
1

Design / Development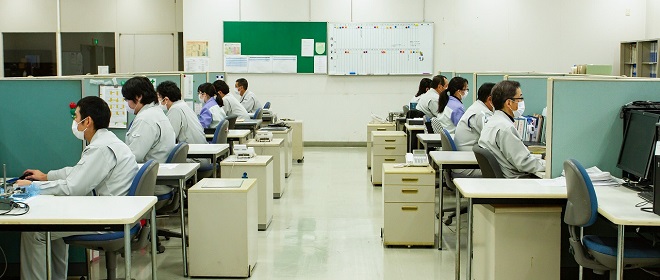 A specialized department that designs printing machines using 3D-CAD and 2D-CAD. We design highly accurate and durable machines based on the know-how cultivated in various designs.
2

Measurement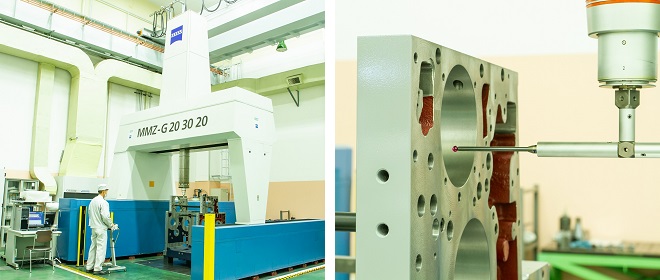 The super-large three-dimensional measurement machine (Length:3m side:2m height:2m) of Germany Carl Zeiss company has been introduced to the factory It is put in the measurement machine under the condition that frame, which is the basic part of the printing machine, is put up on the bed in a left-right set, and it can be measured by the introduction of this measurement machine. This machine is able to measure the diameter of the frame holes for plate/blanket and impression cylinder shafts, and their distance, which are difficult to measure by the conventional measuring tools. The measure-ment of the center point of plate, blanket and impression cylinders is done, and the central location of each cylinder can be done in the micron unit.
3

Parts management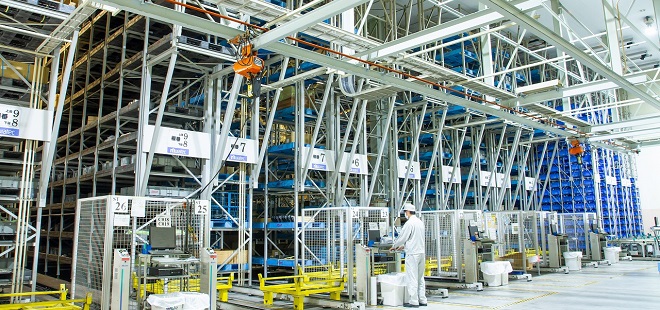 An automated warehouse management system that centrally manages parts from warehousing to storage, picking and shipping, and inventory management. We will rectify the flow of goods at the production site together with information to improve work efficiency and stabilize product quality.
4

Production line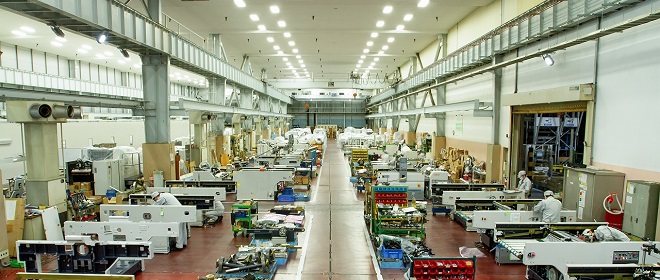 Each printing unit is assembling on the moving conveyor with the time, which is settled. It is supplied auto-matically by automated guided vehicle in compliance with demands from each unit of command. On the conveyor unit is moved to next station by settled time.
5

Quality control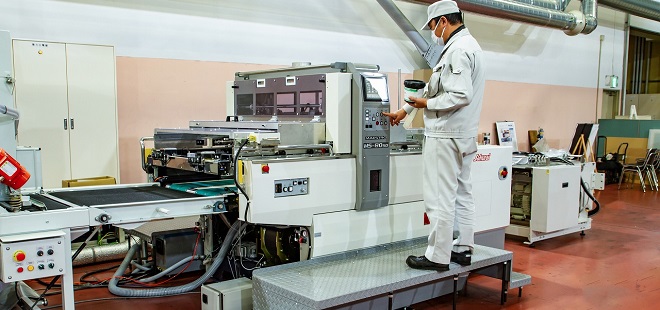 All printing units are docked together to create the finished press. The completed press is then put through a strict sequence of quality control inspections and a print test. When the quality control inspector certifies the press, it is then ready for packing and shipment to its final destination.